Getting Back to Work:
As Bay Area Counties enter the next phase of California's Pandemic Road-map in response to COVID-19, and office buildings begin to reopen, it is important to pay special attention to the safety, health and well-being of your tenants. It is imperative to put a proactive plan in place to control and prevent the virus from entering and spreading throughout your workplace. That is why we recommend enhanced COVID-19 disinfection cleaning for the workplace.
Together, with enhanced COVID-19 disinfection cleaning services, we can provide healthy and clean environments for a safe return to the office.
Efficient and Affordable Technology:
In an effort to prevent the spread of COVID-19 infection and other viruses, Servico is pleased to announce that we are currently adding the new Clorox ® Total 360 ® System to our list of available services. The addition of this efficient and robust new technology will allow Servico to provide complete disinfection and sanitation services at an extremely competitive price point.
By adding the new Clorox ® Total 360 ® System  along with our existing Day Porter and evening cleaning services, Servico is able to offer an unprecedented additional level of protection for your facilities staff and guest.
Here's an sample of just a few of the amazing features the Clorox ® Total 360 ® System  has to offer.
Kills 99.9% of bacteria in 5 seconds
44 organism claims: Kills cold

§

 and flu viruses, MRSA and norovirus in 2 minutes or less
One-step disinfecting
Eliminates odors
Sanitizes soft surfaces
Please visit the Clorox website for additional information.
https://www.cloroxpro.com/products/clorox/total-360/
Image and features courtesy of Clorox.
For more information on this topic as well as an outline of our available and suggested services, please reach out to Servico's main office via e-mail or telephone at the numbers listed below.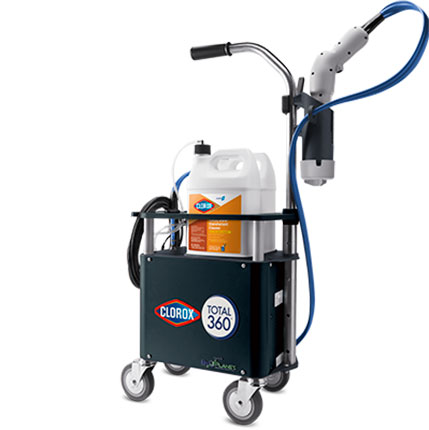 Mailing
P.O. Box 25
Glen Ellen, CA 95442